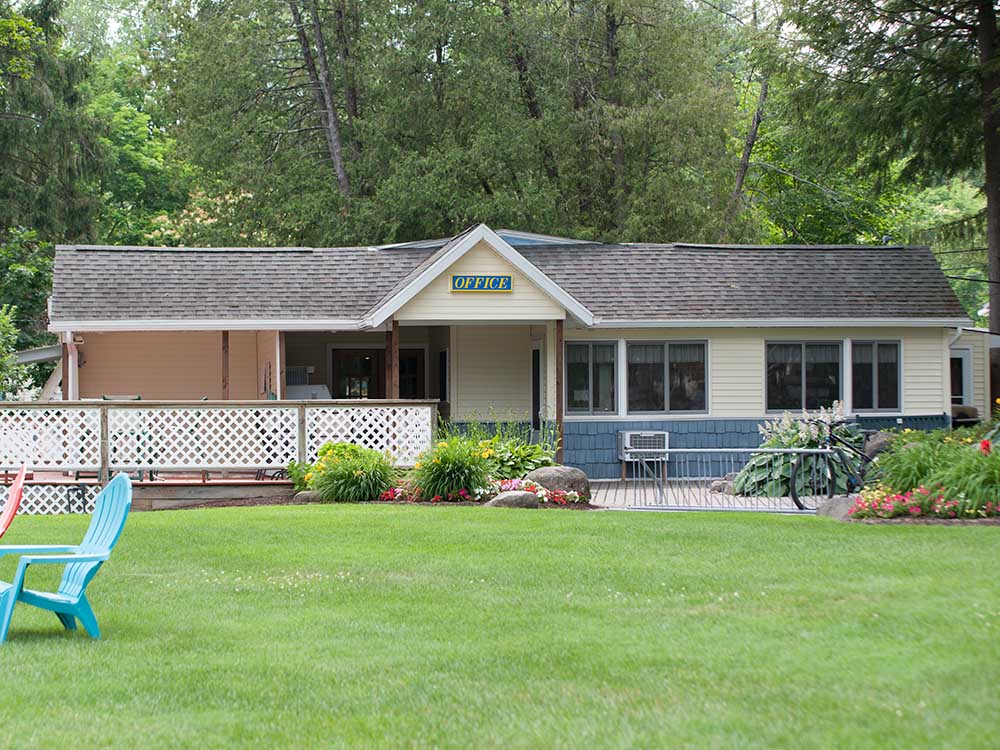 Check-in Time: 5:00 PM
Early Check-in:
Twin Birches Cottages does not guarantee an earlier check-in time than 5:00 PM. You are welcome to call during the afternoon of your check-in date to see if your unit might be ready prior to 5pm.
Check-Out Time: 10:00 AM
Lost & Found Policy
Twin Birches Cottages is not responsible of any item left behind after check out. Any personal items found in units after check out will be disposed of.
 Late Check-Out:
Guests are required to check-out of their unit by 10:00 AM on their scheduled departure date. Twin Birches Cottages does not offer late check outs. Unauthorized late check-outs may also result in the guests being escorted off property and possible late fee surcharge.
No Early Departure:
 Your reservation is a commitment to stay for the duration of the reservation. Any reduction in the length of stay will not reduce the amount charged. If you do not show, or arrive after 9:00 P.M. on the arrival date, it will be considered a cancellation of the entire reservation unless advanced notification is received.
Deposits/Balance Due:
 A Deposit is required on all reservations. The required deposit amount for daily rentals (stays less than 1 week) is equal to 1/2 the total nightly charge. Daily rentals are charged 7% state sales tax and 4% Warren County Occupancy Tax.
The required deposit amount of weekly rentals (7 days, or more) is equal to 1/2 of the weekly price. Personal checks or money order are accepted for deposits only. Balance due is to be paid at check-in. We will only accept ONE credit card from the person that the reservation has been made under. This person must be present at the time of check-in. We accept cash, travelers' checks, money orders, Master Card, Visa and most debit cards (no personal checks, please).
Cancellation policy:
If cancellation is received more than 30 days before your arrival date you will lose 25% of your deposit, if cancellation is received less than 30 days before your arrival date your deposit is non-refundable. No refunds on early departures. 
Smoking Policy: 
Smoking is prohibited inside ALL units. The designated smoking areas for Twin Birches Cottages would be the respective unit's decks. If Housekeeping detects smoking occurred inside the unit, a $250.00 penalty fee will be applied to the card on file for the reservation.
Housekeeping Policy: 
Twin Birches Cottages does not provide daily housekeeping services. All units are cleaned and inspected prior to guest arrival and after their departure. All guests are responsible for the cleanliness and upkeep of their unit. Guests whose unit requires excessive cleaning upon their departure will be charged a minimum $250.00 penalty fee to the credit card on file—this fee is also applicable to units guests have smoked in, as mentioned. While there is no daily housekeeping, the office has a daily towel exchange between the hours of 9am-12pm where guests exchange their used towels and for fresh ones.
Visitors Policy: 
We Do Not Permit Visitors. Twin Birches Cottages is private and the accommodations and facilities are intended for use by our guests only. If your relatives or friends plan to visit with you, please ask them to do so at a public area, beach, amusement park, restaurant, etc. but not at Twin Birches Cottages.
Vehicle Policy:
 Vehicle parking is limited. Most parking allows one or two vehicles in front of the unit only. Depending on your needs please try to limit the number of vehicles that you bring. You are not allowed to park in any spaces other than the one(s) assigned to your unit or you will be asked to move immediately. Any extra cars will be charged at $100 fee.
Common Areas: 
Please do not leave anything in common areas. Anything that is left behind will be removed. This includes towels, floats, toys, coolers, etc. in the pool areas, lake front, beach, playgrounds, picnic pavilion, laundry room, gym, game room…anywhere that would be considered a common area on the property. There will be no saving of chairs, loungers, tables or any areas at the beach and pools. Please be respectful of each other. 
Beach & Pool Rules: 
Twin Birches's pools, hot tubs and beach are not supervised by a lifeguard. Swimming is done at one's own risk. Children under the age of 18 must be supervised by 2 adults 21 years of age or older around the pools, hot tubs, beach, and docks at all times. In the event of inclement weather, we will close these facilities until it is safe to reopen them. Please contact Twin Birches staff immediately if you have any questions or concerns about the beach or pool equipment.
Maintenance Policy: 
Maintenance staff is available upon guest request. All guests are responsible for reporting any maintenance-related issues as soon as possible for Maintenance to address. Twin Birches does not offer refunds for maintenance issues first reported during and/or after check-out.
Boat Docks: 
Guests must register all motorized watercraft with the Front Desk prior to arrival. It is required by Lake George that all boats launching into the lake undergo an invasive species inspection prior to launch. This inspection is free. You will also need to register your boat with the Lake George Park Commission (LGPC). Please visit the Lake George Park Commission's website to locate an official boat inspection station.